ESI in New Product Development
We have professional ESI team which can offer our customers recommendations for product design improvements based on mold structure design, manufacturing technologies, and molding processes during the product design stage.
Material property and characteristics
Molding process influence on product structure design
Optimized mold structure design
Provide cost competitive prices based on optimized mold design and manufacturing solutions.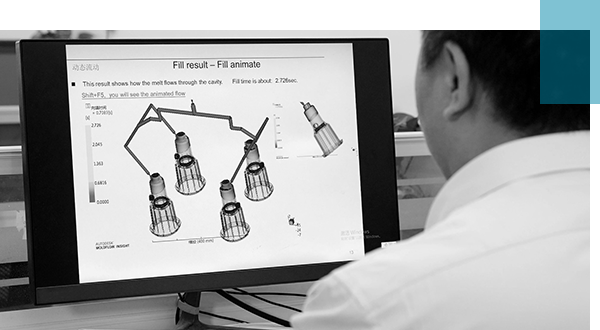 Tooling DFM
We believe to meet product technical and quality specifications and production standards are basic requirement for molds. For every new mold project, we can offer most optimized mold design solutions based on mold flow analysis, engineering mechanics study and production process.
Make sure parting line, type & location of gate, ejection mark and flow line meet product cosmetic requirement.
Product deformation risk analysis and solutions.
Part tolerance risk analysis and solutions.
Cooling solutions that could meet targeted C/T.
Mold structure that could guarantee production lifetime.
Mold structure that could ensure production safety and stability.